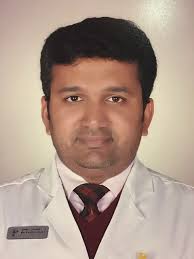 The journey of IACC 2008-2018
Way back in 2008 we 6 PGDCC first year students along with 1 senior PGDCC took the decision to form a society.
It took many years for IACC to establish its roots. We have gone through a lot of worse circumstances.Our teacher who stood strong for his students during the storm was Padmashree Prof G Vijayaraghavan. We cannot forget DrShekarAmbadekar and DrBhaskar Shah who were with us from the beginning.
I take this opportunity to thank all those contributed for this journey. Especially all the IACC founder members
1. Dr Mohammed Shafiq
2. DrBijiSoman
3. DrMujeeb A M
4. DrManoj O P
5. DrAjit Menon
6. DrSangeeth D Rajan

Also all the organisingsecretary's of IACCCON's
Dr.Mohammed Shafiq Trivandrum: 2010 IACCCON
Dr.KoushikChaki Kolkatta: 2011 IACCCON
Dr.ManojGerela Mumbai: 2012 IACCCON
Dr.Ravishanker Bangalore: 2013 IACCCON
Dr.KarthikPrabhu Ooty: 2014 IACCCON
Dr.Kapil Khanna Delhi: 2015 IACCCON
Dr.Vineeth K Jagnany Kochi: 2016 IACCCON
Dr.Y J K Reddy Bhubaneshwar: 2017 IACCCON
Dr.ManojGerela Mumbai: 2018 IACCCON

Each IACCCON was a team effort and thank all the team members too.
Cardiozone 2015 Calicut, 1st Zonal Conference of IACC organised by Dr Mohammed Shafiq became the turning point. When our colleagues blocked all the speakers and sponsors,DrShafiq decided to opt 90% PGDCC faculty and 10% others for that conference and it turned out to be a milestone.
Year 2018 is considered to be the best year as IACC is launching its first Journal & Clinical Registry
Journal: Annals of Clinical Cardiology (Wolterskluwer)
Clinical Registry: INHEART Registry – Ambulatory Heart failure registry
Hope in the coming years we will be having more and more life members and IACCCON will emerge as one of the biggest cardiology event of the country
Special mention to all state chapter presidents and secretary's.
WITH BEST REGARDS
DR.RAJESH RAJAN
PRESIDENT - INDIAN ASSOCIATION OF CLINICAL CARDIOLOGISTS
EDITOR - Indian Journal of Clinical Cardiology
www.accindia.org | www.onlineijc.org
https://twitter.com/cardiology08
https://www.facebook.com/Cardioindia